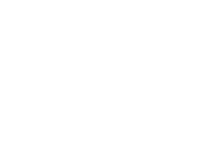 One of the only Fully Custom Home Builders left in Southern Utah. When everyone else is standardizing, we are customizing!
RADIANT BLUE CUSTOM HOMES
Custom Homes in Southern Utah
Do you already have a plan? Do you want to start from scratch? Are you having trouble figuring out where to start? We are one of the only home builders in Southern Utah that will work with you to fully customize the perfect home for you. 

You will know what every trade is going to cost before the build process starts.  Allowance items are yours to control.

Fully Customizable Options
Move walls, add rooms, expand or shrink floor plans, change exterior styles.

We have an in-house realtor to help you find the perfect lot to build your new home on!
looking for examples of our work?
The Radiant Blue team can modify any style of house plans! We also have our own plans if you are looking for ideas or need a starting point. All of our plans can be customized in any way!
RADIANT BLUE CONSTRUCTION
2071 N Main St, Unit #2 , Cedar City, UT 84721